European Athletics CHAMPIONSHIPS is organized every two years by the IAAF. They are one of the major sporting events. How about the use of doping substances in athletics?
Doping will stop
Doping
There is a double standard when it comes to doping and sport. On the one hand, it is expected that the athletes are better than the "regular" people. On the other hand, play a role in economic interests.
The most important doping substances are:
Anabolic steroids
amphetamine
EPO
Growth hormones
blood doping
Harm Kuipers, ex-world Speedskating and professor of exercise physiology at Maastricht, has a different opinion about doping.Journalists, cyclists, soigneurs, cycling officials and the public, it seems no one has noticed that most medications do not improve, but lowers the performance of an athlete. Take amphetamines, doping of the generation of Jacques Anquetil and Joop Zoetemelk. A cyclist taking amphetamines, go slower. Kuipers: "I've used it myself as an experiment and then I sit on an exercise bike. It was double-blind and placebo-controlled, and I do not know if I amphetamines or placebo. When the results were analyzed, I turned to amphetamines 3-4 per cent have biked so hard. "So who wins a contest and then gets stuck on the use of amphetamines, according to Kuipers, internationally recognised anti-doping expert, actually given an extra medal. Most of the resources that are on the doping list, have a similar negative effect.
Renowned doping sinners in athletics
the THG scandal: mid-October 2003, not only white but also sprint star Marion Jones and 100 m world record holder Tim Montgomery and other us athletes named in a major doping scandal. They seem to have anabolic steroid "tetrahydrogestrinone" swallowed it-so they think-is undetectable. Athens 2004 is immediately at risk of many famous athletes, including some Briton Dwain Chaimbers if they should be repealed.
Kelli White: American sprint star caught during the World Championships in Paris in 2003 on the use of modafinil. So difficult detectable medium is in the drug Provigil to White it uses for narcolepsy and is only from 2004 on the list of banned products. At the time of intake is Modafinil to the list of "doping-related products" and should have known White. The IAAF does not accept his arguments.
Linford Christie: British sprinter who flees for years only because collectors know surprise checks his office address, but in early 1999 still trapped nandrolone, when his career is already over.
Merlene Ottey: the Jamaican sprint star, caught at the WORLD CHAMPIONSHIPS in Seville in 1999, but later turned out to be clean and present at the Sydney Olympics.
Dieter Baumann: German 5000 m Olympic champion, 1999, nandrolone.
Dennis Mitchell: American sprinter, caught in 1999 with an excessively high level of testosterone.
Javier Sotomayor: Cuban high jumper who is arrested for cocaine during the Pan American Games in ' 99, and so miss a ticket to Syndney.
Ben Johnson: Canadian sprinter who in 1988 only one day Olympic champion and world record holder depends on anabolic steroids in his urinary. Initially held steady, but released by the Prince de Merode, athletics world turn upside down. It takes Johnson two years suspension, but if he is caught again in 1993, he becomes "life". Recently, Johnson, personal trainer football player said Gaddafi, a pickpocket who had just robbed him not to run.
Athletics WORLD CHAMPIONSHIPS 2007
The international athletics organization, World Championships in athletics circuit contraction thousand doping tests. This is the most rigorous anti-doping program in sport ever. At the last WORLD CHAMPIONSHIPS in 2005 in which 885 tests were carried out. "This was going to be in our aggressive war against doping," IAAF president Lamine Diack said. "We know that most of the contestants deal with some stimulants. It is in their interest that we carry out these checks and lying and cheating off the sport. "
Gallery
History of doping in athletics
Source: slideplayer.com
History of doping in athletics
Source: slideplayer.com
Faster, Higher, Stronger: A History of Doping in Sports
Source: www.medscape.com
History of doping in athletics
Source: slideplayer.com
Dirtiest Olympics race in history: 1988's 100m final was …
Source: www.dailymail.co.uk
The Science of Sports Doping
Source: discovermagazine.com
Olympian holds his own gold medal ceremony after Russian …
Source: ftw.usatoday.com
FIDAL
Source: www.fidal.it
Amid a doping scandal, Russian athletes wait to hear …
Source: www.pri.org
Dirtiest Olympics race in history: 1988's 100m final was …
Source: www.dailymail.co.uk
Rio 2016: Russia by no means the only doping offenders at …
Source: www.thenational.ae
London Olympics 2012: Recalling the 100m men's final in …
Source: www.dailymail.co.uk
1000+ images about Black History on Pinterest
Source: www.pinterest.com
Olympics' new doping scandal, bribery allegations, Kenya …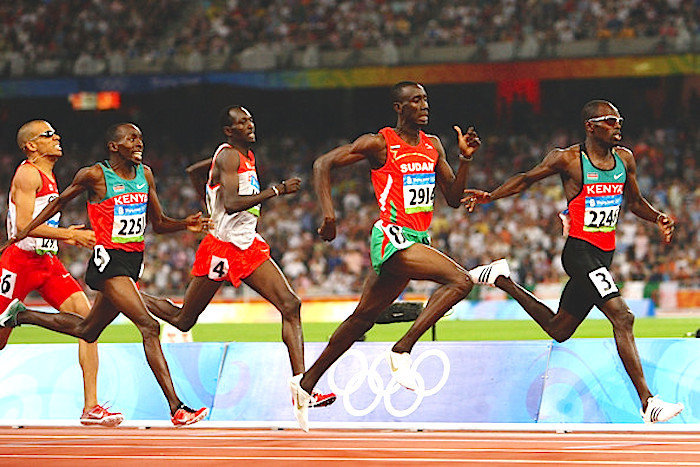 Source: www.sott.net
Linford Christie History
Source: linfordchristiedopingandhistory.wordpress.com
Doping in Athletes Part 1
Source: thefixedgear.wordpress.com
Athletics doping scandal: Lord Coe insists they'll clean …
Source: www.dailymail.co.uk
Doping
Source: sports.vice.com
A Global History of Doping in Sport : John Gleaves …
Source: www.bookdepository.com
Ben Johnson: I was nailed on a cross for taking steroids …
Source: www.telegraph.co.uk